Here we go! I'm going to try to be more active with my blog -I say this every month. Blogging for me is just a way to write down my thoughts about all the books I read. And last time I did a monthly review (back in November), I had the chance to include books I don't have a lot of thoughts on.
I read 7 books during the month of marc. I'm still not over most of them I can say.
Vendetta
(Blood for Blood #1) by
Catherine Doyle
Rating: 4 Stars
-This was fun and interesting. To be honest, I picked this up because the synopsis said 5 mysterious brothers move into the neighbourhood and then a chain of events set off. I'm a sucker like that. But this book ended up surprising me. Definitely the plot is based up on revenge and mystery. I love this one particular brother he makes my heart beat irregularly. I quite admire the main character, Sophie. She had a good sense of sensibility at times but there was a balance of impulsiveness. I can't wait for the sequel. Things are gonna get real interesting.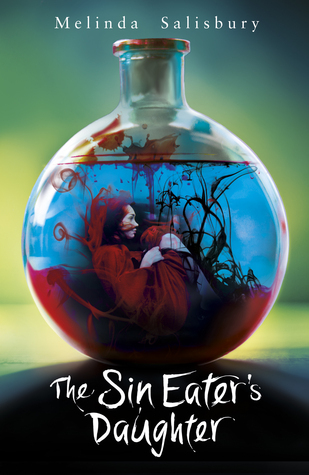 The Sin Eater's Daughter (The Sin Eater's Daughter #1) by Melinda Salisbury
Rating: 4 stars
-This one still gives me mixed feelings but the overall conclusion I had is that it was a wonderful reading experience. I was on the edge of my seat and I never saw the plot twists coming. Definitely a very dark tone to this book and some of the characters are just batshit crazy. I loved the world! I've done a full review
here
. The thing that lacked may have been the characters and the romance but it's not terrible. I'm confident this is going to be a great series.
The Winner's Curse
&
The Winner's Crime
(The Winner's Trilogy #1 & #2) by
Marie Rutkoski
Rating: 5 stars
(both) -I am currently in the midst of writing my review for both these books but it's looking more like a raving fest and exclamation of all my pain. I read
The Winner's Curse
when it first came out and this month I re-read it to prepare for the sequel. No amounts of words will explain how much I love this series. It's definitely hit me in the deepest part of my soul. TWCurse was fantastic but dare I say it, TWCrime just blows everything out of the water. It's absolute perfection!
Froi of The Exiles
(Lumatere Chronicles #2) by
Melina Marchetta
Rating: 5 stars
-I should have taken notes while reading this because at this point all I can say is that this was brilliance and heartbreak all neatly wrapped in the most wonderful of reading experiences. I loved
Finnikin of The Rock
and while I do think the 1st book & the 2nd cannot be compared -they're both aiming to do separate things, I still loved
Froi of The Exiles
so much more. I was so glad that all my favourites from the first book were still very much front and centre here. I also loved the new characters introduced. Everything was great and I can't wait to start the conclusion to this trilogy. In the meantime I'll nurse myself back to being okay because the ending of this destroyed me. I definitely understand now what all my friends meant when they raved about this series.
A Rogue by Any Other Name (The Rules of Scoundrels #1) by Sarah MacLean
Rating: 5 stars
-Sometimes you just need to read something fluffy and sweet and it's wonderful when a book manages to make you happy. I haven't read much historical romance but this was fantastic and I need to read more. If you're in the mood for something light and sweet yet not completely cheesy, I'd recommend this. The characters are actually well thought out and I adored everything. I'm planning to pick up the rest of the series soon.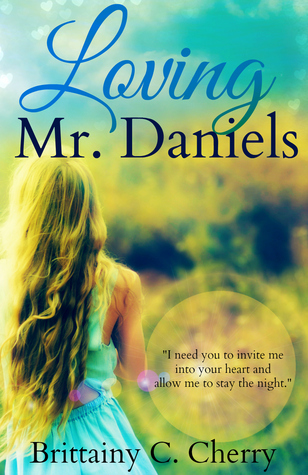 Loving Mr. Daniels
by
Brittainy C. Cherry
Rating: 3.75
-I thought the Student-Teacher romance bit would be the main part of this story but thank fully it wasn't. It's definitely about broken characters and them trying to just get by. I was quite surprised by how much I loved this. The banter and the relationship between the two main characters was wonderful and sweet. While there was an overwhelming amount of emotional overload in the second half of the novel, I still ended up enjoying this a lot.
When Joss Met Matt by Ellie Cahill (Liz Czukas)
Rating: 4 -I'm not the biggest fan of friends to lovers stories but When Joss Met Matt is one of the best ones I've read. It spans over 7 years and it's one of those slowburn romances but I loved how fluid the story felt. The relationship, feelings and character development was quite smooth which I appreciated. I loved the banter in this book because the main protagonists felt like actual friends you know? There was great balance between that aspect. Also, the characters are very flawed and very real. The ending was fantastic and grin inducing.