I know, I know. 2015 is less than two months away and I'm just being a pain reminding you of this fact. I've still got tons of books on my TBR for this year and I'm already thinking ahead.
Apart from all the sequels that obviously come out next year, there's also many new series/stand-alones by
debut
authors coming out. I love debut authors because there's always the possibility that one of them will become my new favourite author. So I thought I should talk about some anticipated Young Adult releases of 2015 by new authors that are already getting a lot of buzz in the book community and who've got intriguing premise. (Also, fun fact: basically everything is being marketed as a mix of
Game of Thrones
or
Hunger Games
)
I only chose 6 this time but believe me, my list is HUGE. Maybe I'll make this a series.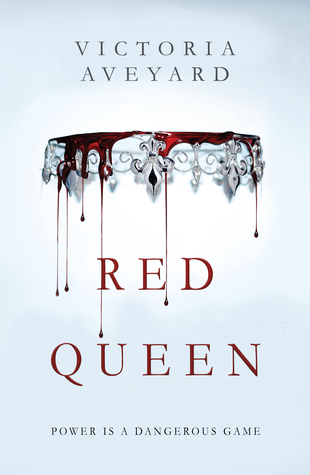 Red Queen
(
Red Queen Trilogy
) by
Victoria Aveyard
is already one of the most anticipated and talked about releases of 2015. It's being published by
Orion
and releasing
February 25th
, It's marketed as "for fans of
Divergent
and
The Hunger Games
"
but at this point, what isn't? Some readers have said it's
Graceling
meets
The Selection
but also similar to
Red Rising
? Others say "a high fantasy
X-men
dystopian". I don't know what to believe. You can check out the synopsis on goodreads but it doesn't reveal much to be honest. So I'm just excited to read this because of the rave reviews and that killer cover. I get tingles just looking at it.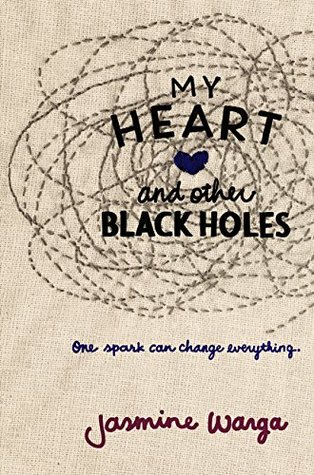 My Heart and Other Blackholes
by
Jasmine Warga
sounds like the book that will wreck me wholeheartedly. It deals with suicide but reviewers say that it does so in a sensitive yet humorous and hopeful way. Releasing
February 10th
by
Harper Collins
/
Balzer+Bray
, the novel is said to "perfect for fans of Jay Asher and Laurie Halse Anderson." After glimpsing through the wonderful reviews adn the 5-star ratings, I'm definitely adding this one to my must-read list.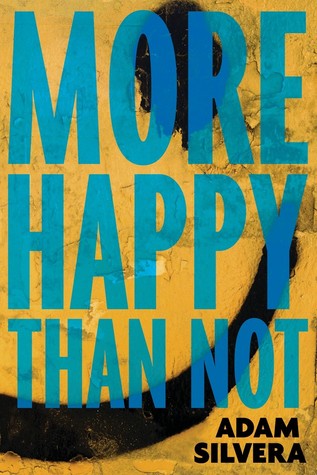 More Happy Than Not
by
Adam Silvera
is described as a unique confrontation of race, class and sexuality. I've been following Adam's reviews on goodreads for a while now and he seems like the coolest person.
More Happy Than Not
is pitched as the YA
Eternal Sunshine of the Spotless Mind
and follows a 16-year-old boy growing up in the Bronx. Check out the synopsis on goodreads because it does sound pretty incredible. It releases
June 16th
and is being published by
Soho Teen
.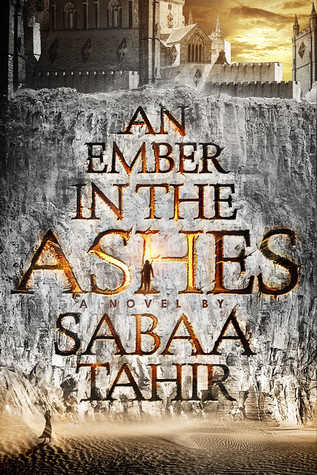 An Ember in the Ashes
by
Sabaa Tahir
hasn't even been released yet, and Paramount has signed a 7 figure deal for movie production rights.
Maggie Steifvater
even says it, "This one will be popular". Wow, if that wasn't a lot to take in already!
An Ember in the Ashes
is said to have hints of ancient Rome and
Hunger Games-
like elements while someone else said
Romeo and Juliet
meets
Game of Thrones
. Sounds like a wonderful mix of dystopian, roman elements and fantasy. I'm excited for this because all I see are rave reviews. Seriously. I'm pretty it's going to be a series even though it's not mentioned on goodreads yet. Mark it on your calenders for
April 28th
, publishing via
Razorbill
.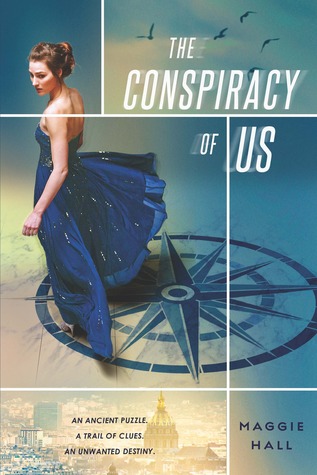 The Conspiracy of Us
by
Maggie Hall
sounds like it was written for me. I'm a huge fan of Ally Carter's
Gallagher Girls
series and this sounds like everything and more I've ever wanted.
Putnam Juvenile
is releasing it
January 13th
and I think I'll pre-order it already. It just sounds really fun; A fast-paced international escapade, laced with adrenaline, glamour, and romance. I'm so excited! You can read the first 4 chapters already if you wish to
here
.
Vendetta
(
Blood for Blood
) by
Catherine Doyle
didn't capture me in the synopsis right away but then a review mentioned it being
Vampire Diaries
meets
The Godfather
meets
The Raven Boys
. And I went and re-read the synopsis. WOW. I'm so intrigued!? It sounds so twisty and dark. Okay, so 1)there's 5 brothers, 2)rivalry between two families & 3)forbidden love. I want it all. Releases very very early 2015 so that's good news. It's being published by
Chicken House Ltd.
and releases
January 1st, 2015.